What is "Gold Filled"?
As you've noticed, my Gold and Rose Gold Stackers and Spinners are called "Gold Filled" on our site.
So? What does that mean, exactly!?
Well. Gold Filled wire is not, in fact, filled with Gold. That would be too easy.  Here's how our friends at Lat & Lo describe it:
Gold-filled is constructed in two or three layers. The core metal is jewelers' brass. A gold alloy is then bonded to one or both surfaces of the brass core with heat and pressure. Unlike plated (aka electroplated or "dipped") metals, Gold-filled is legally required to contain 5% or 1/20 gold by weight.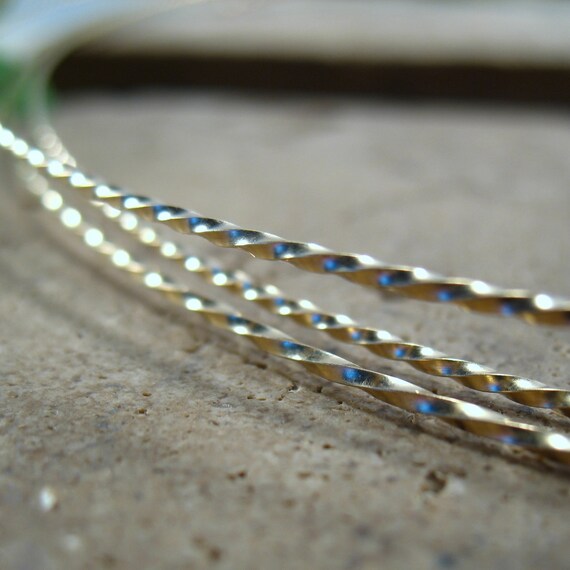 My Gold Filled wire is of very high quality, easy to care for, and it allows me to keep my jewelry affordable. Take a look at the diagram for a clearer picture of how it's made:
Curious to know about other jewelry trivia and miscellany? Just ask! I am kind of a nerd, so I can't wait to answer you! Let me know in the comments!